Below is a list of authorized Dakota Grills dealers. Contact them today and schedule a time to check out one of our grills. Best of all, no assembly required when you purchase directly from a local dealer. Can't find a dealer in your area? Shop our online store.
Search by State:
Iowa Minnesota Missouri South Dakota
Iowa
ALJ Consulting Services (Factory Rep; No inventory)
1445 S 27th St
Fort Dodge, IA 50501
(515) 571-1826
Direct Appliance and TV
5424 University Ave
Cedar Falls, IA 50613
319-553-0171
Wise Owl Smoke & Grill
1207 Eagle Avenue
Holstein, IA 51025
712-253-1841
Featured Product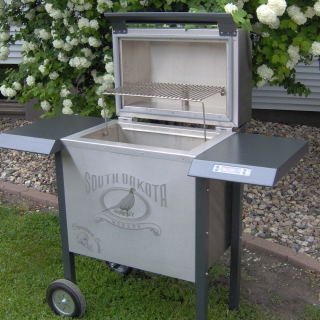 Signature Series Grill
The Signature Series is our most popular high-end grill. The body and lid are made entirely of 304 stainless steel, the grates are 304 stainless steel, the shelves, handle, and lid-stops are powder-coated galvanneal...