Below is a list of authorized Dakota Grills dealers. Contact them today and schedule a time to check out one of our grills. Best of all, no assembly required when you purchase directly from a local dealer. Can't find a dealer in your area? Shop our online store.
Search by State:
Iowa Minnesota Missouri South Dakota
South Dakota
Dakota Grills - Headquarters
44136 200th St.
Lake Preston, SD 57249
605-847-4713
Please contact us for a meal and a tour.
Hours: Please call Adam for an appointment.
Huber's Dakota Grills
44325 - 292nd Street
Irene, SD 57037
605-661-5213
Paul Nelson Farm
612 South Exene St., P.O. Box 183
Gettysburg, SD 57442-0183
605-765-2469
Featured Product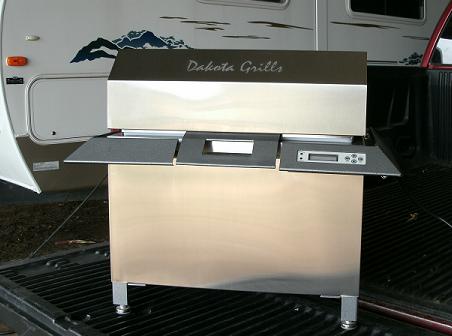 Road Runner Grill™ Series
Designed for portability, the Road Runner Grill™, is the latest in our lineup of premium electric grills. This full-featured Dakota Grill™ is equally at home on a countertop, picnic table, or tailgate...