Tradeshow Help
Description: Dakota Grills is often in need of help at various shows, including home shows, fairs, and more. Our customers are always welcome to drop on in and lend a hand, be it for a few minutes or the whole show. Anyone who is friendly and likes people is welcome to apply. Schedules are flexible; we can book you for a few hours at one or two shows in your area, or for longer times at multiple shows throughout the year. Please call Adam at 605-847-4713.
Other Help
Description: We are often looking for help in production, sales, marketing, and more. If you are talented, highly motivated, and feel you can help us grow our company, please contact Adam at Dakota Grills (605-847-4713).
Featured Product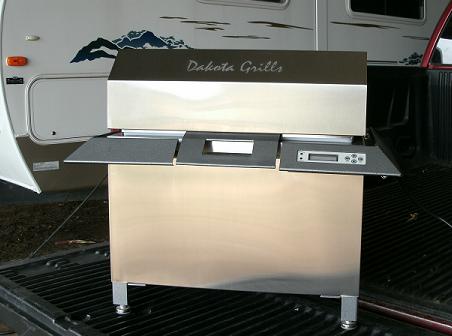 Road Runner Grill™ Series
Designed for portability, the Road Runner Grill™, is the latest in our lineup of premium electric grills. This full-featured Dakota Grill™ is equally at home on a countertop, picnic table, or tailgate...