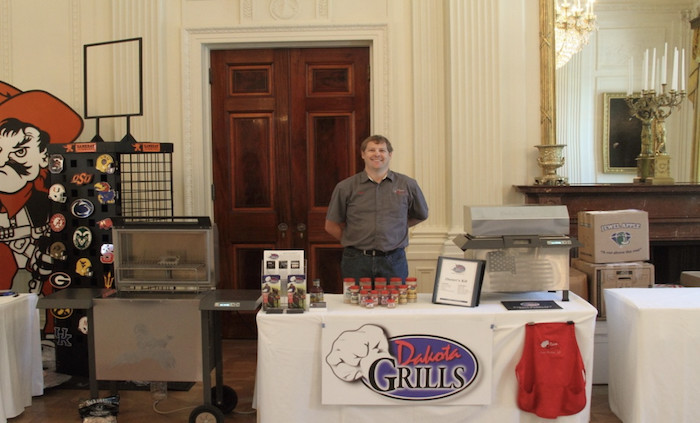 Despite any political leanings you have, when you receive an invitation to the Whitehouse, you go! I was invited to attend a Trade Show at the White House on Pennsylvania Ave in July of 2019. We took one of my best grills—The Stately Series and my smaller grills The Road Runner Series as well. We set up our Dakota Grills display in the East Room of the Whitehouse.
Watch Interview: https://video.foxnews.com/v/6062328439001/?playlist_id=930909787001&fbclid=IwAR0dPTBD1x2B1wtJEoiYbu0Lo-8sgFV1jcuNzxlDlcjjlG2Dfwqxid_yVqk#sp=show-clips
Pictured: Adam Sorenson, owner of Dakota Grills, LLC. Set-up shop in the East Room of the Whitehouse.