Cured & Smoked Fish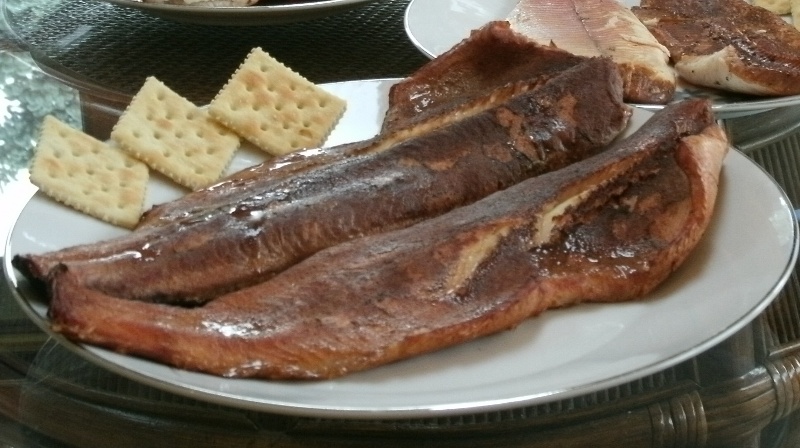 Grilling Time: 3-5 Hours
Prep Time: 1-5 Days
Additional Information/Details:
Ingredients
Northern, Carp, or Bass
Dakota Grills Sweet Meat Cure™ (use 3/4 teaspoon per pound)
Directions
Fillet your fish, leaving the skin on. Sprinkle meaty side with DakotaGrills Sweet Meat Cure™ (use ¾ teaspoon per pound), then chill for 1-5 days in plastic container.
Season to taste with Dakota Grills Country™ Seasoning, Dakota Grills Sizzlin' Steak™ Seasoning, and McCormick's Hot Shots Seasoning (for a bit of a kick, if desired).
Smoke skin side down @ 300°F for 35-60 minutes, depending on the thickness of the fish (or set your probe temperature for 140°F). Hickory or Maple wood chips are good.
After smoking, remove the skin and red line down center of fillet (especially on carp & silver bass - causes "fishy" taste).
Season that side. Add more wood chips if desired.
Finally, grill the fish at 250-300°F for 1-3 hours more to dry the fish to desired consistency. Cool.
Individually wrap fillets in plastic and put in Ziplock bags (or vacuumseal), label & date, and put into the freezer.
Thaw and use for snacks anytime.
This recipe was submitted by: Dakota Grills, LLC of Lake Preston, SD
---