Aunt Marvel's Rhubarb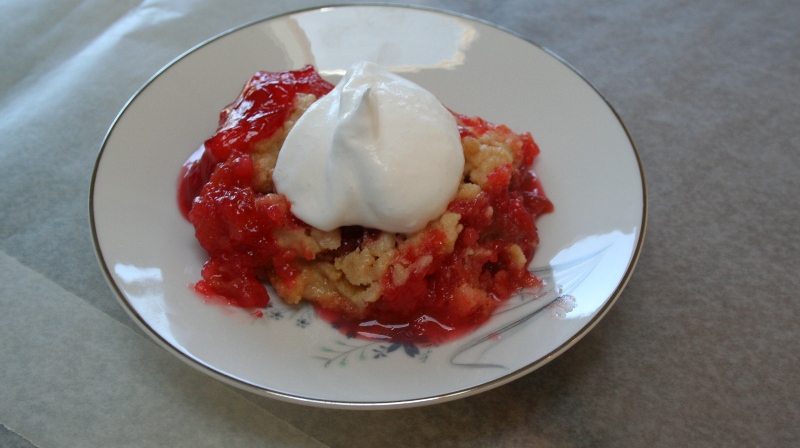 Grilling Time: 45-50 Minutes
Prep Time: 25 Minutes
Additional Information/Details:
Ingredients
4 cups rhubarb (cut into 1/2" pieces)
3 oz. package of powdered red jello (raspberry or strawberry)
2/3 cup sugar
1 cup water (1/2 cup of using frozen rhubarb)
1 package dry cake mix (white or yellow)
3/4 stick oleo or butter, melted
Layer each ingredient in order into a 9x13" pan - do not stir or level. Read recipe from left to right. Bake on your Dakota Grill at 350°F for 45-50 minutes. Cool. Serve with whipped cream and cherry on top (optional). Store in refrigerator.
This recipe was submitted by: Dakota Grills, LLC of Lake Preston, SD
---